Hello All!! I'm still here ... just been super busy lately!!! I do have some new stuff to show but will save that for tomorrow! For today I just have a quick picture to share. My little brother graduated from high school today!! Soooo proud of him!!! It was a long service .... but so worth it!! These pictures make me all warm and fuzzy inside!!! Thanks for stopping by ... I'll have more tomorrow - Promise!!!


OK so I'm back with some more pictures .... it was very late/early morning when I posted this stuff last night teeheehee.
Here is the card I made for the
2sketches4you
sketch this week.
Kazan
created this one ... and her card it just *gorgeous* ... follow the links to see the actual sketch and Kazan's card!!!
Everything you see here is Making Memories 5th Ave ... lOVE this line!!!
(Except for the cardstock and bling ... Stampin Up/Bazzill/Heidi Swap)


Then my dear friend and fellow DT member
Carla
posted an awesome challenge over at
Lil Scrappers
. There was a bunch of rules you had to follow ..... and well I make my own rules LOL. The link to her challenge is
here
(you will need to join the board to view the challenge)
.... and my take on it is below!!!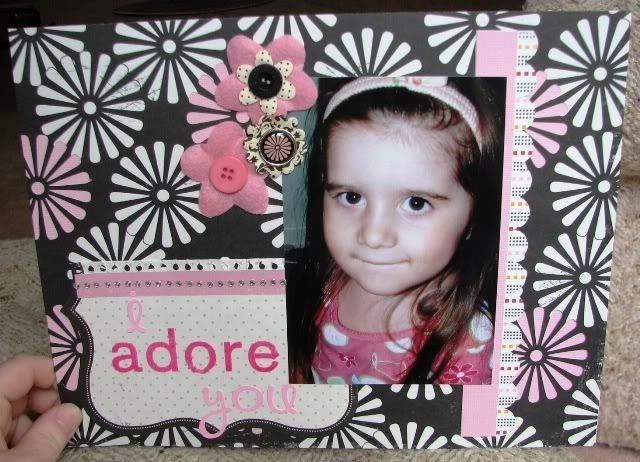 This stuff is all yummy Making Memories 5th Ave also!! Just the pink side of the line ;)
Bling/Fuzzy Rub is Heidi Swapp and Doodlebug Stickers

Thats it for now ... I'll have some more fun stuff tomorrow or the next day!! :) Thanks for stopping by!!!