Well hello there!!! Happy Wednesday!!! It's another gloomy day here on Southwestern Ontario!!! I must say the humidity lifted last night - when I was leaving Carla's last night ... well really early this morning LOL it was pretty darn cool - I turned my heated seats on LOL!!! I hope everyone is able to enjoy some nice weather and not stuck with the crappy stuff we've been having here!!!

I have to things to show you today!! First is my card based on Kazan's sketch this week over at 2sketches4you. Each week these ladies continue to amaze me there awesome sketches!!! I know I say it over and over but if you have not been to the blog yet ... go check it out!! I'm sure you will be amazed!!! So here's my card ...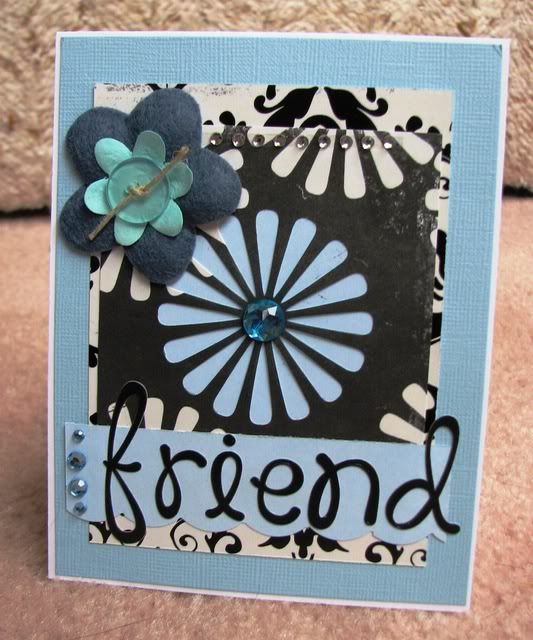 The last thing I have for you today is some ATCs (Artist Trading Cards) I made for a swap over at Lil Scrappers. I have to be in the mood to do these but they are fun to create and collect!! The theme was Colours of the Rainbow .... and I got to make blue!!




As always ... thanks for stopping by!! :]