Hello everyone!!! This has been such busy week for me -- I'm sooooo excited to say I'm officially on VACATION until September 21st!!!! I have so much to do with my time off -- but I started off my day today by sleeping in WAY too late LOL.
I have a challenge to show you today. Since its the 5th of the month today I posted my Inspiration Challenge over at
Lil Scrappers
. Each month I pick something I'm inspired by and create a layout and card with it. You can view the challenge
here
(you will have to join our message board to view it) and below are my pictures.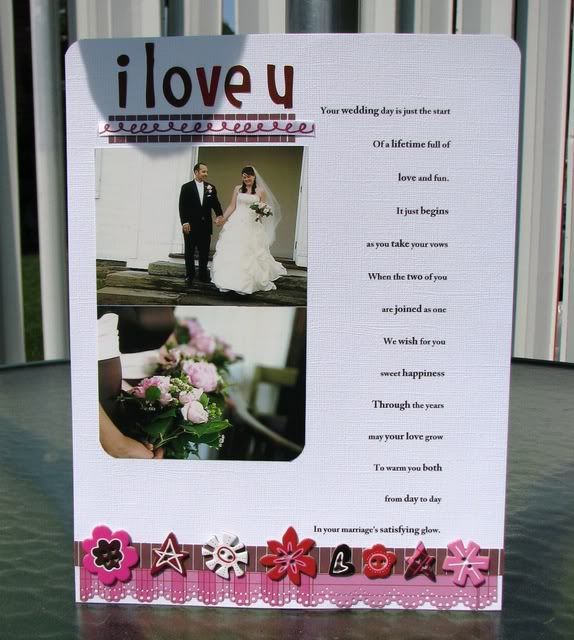 Tonight I'm going to my best friend
Carla's
house!! It's been a while since we've had a girls night so it will be lots of fun!! I can't wait!!
So one more thing -- not scrap related LOL .... I'm looking to buy an Elliptical Machine -- if anyone can offer advice or recommendations please share!! LOL. Thanks for stopping by!! :)