Hello and sorry!! I've been MIA for a little while! Life has been very hectic this last week so I haven't had much time for blogging! So FYI this will be a long post ... but I promise there are some pictures!! LOL.


First off ... today was REVEAL day at
Lil Scrappers
for the July Mini Kit. This kit is GORGEOUS and
Carla
and
Aimee
did a FANTASTIC job with this!!! You can see the kit below, and follow the link to
Lil Scrappers
to place your pre-order. You don't want to miss out .... these kits are flying off the shelf!!!
Next I have my card I created for
2sketches4you
this week.
Kazan
designed the beautiful sketch and a gorgeous card!! If you haven't been by the blog yet ... check it out!! I made this card for my cousins little girl who will be turning 1 next week!
Then I have a card I created for a swap over at
Lil Scrappers
- I followed one of
Deanne's
sketches from her blog. She creates wonderful sketches which you can see
here
.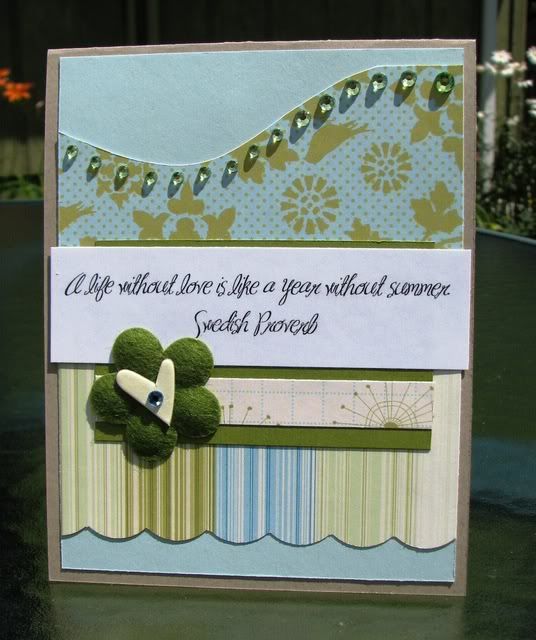 Next I have a sympathy card I had to make for a dear friend who passed away ...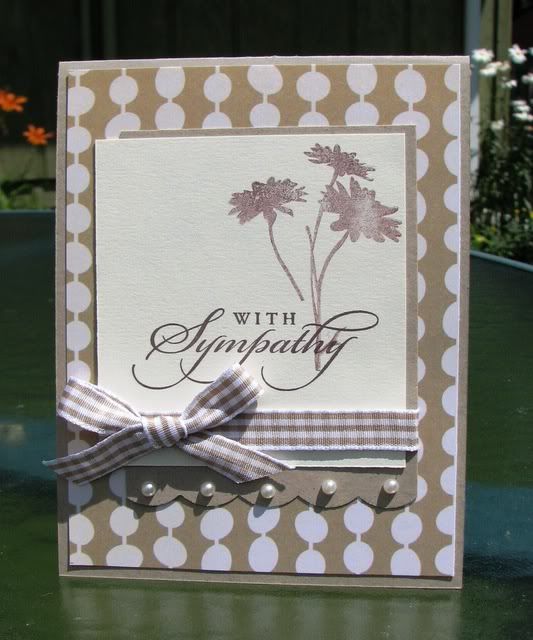 Then I have a card I created with my kit from a different swap over at
Lil Scrappers
...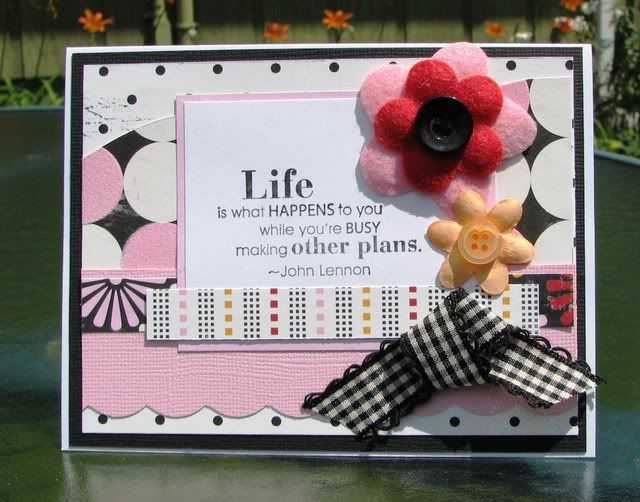 If you head over to the Sheetload of Cards
blog
.... voting is up for the Readers Choice Nominees!!! Its on the top right hand side of the blog!! You've still got some time to help pick our next Guest Artist!!
I think that's all she wrote!! I'll be back tomorrow ... promise :]